Company Overview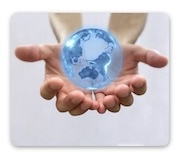 Prolingua successfully combines innovative language instruction techniques with business training to help our clients communicate more effectively and be more productive. Founded in 1994, Prolingua has quickly established an elite reputation with clients like Honda, Accenture, Pfizer, Sumitomo Trading, McDonald's, Microsoft, NTT, DNP, Ebarra, Nike, Levi Strauss, TEPCO, and many other famous and forward thinking companies for whom good communication in English is essential.
Prolingua has accomplished this by taking a hard look at what types of language training multinationals in Tokyo need, and designing a curriculum from the ground up especially for them. Our efforts have resulted in a fast, flexible, no-nonsense way for companies to improve their English communication and acquire business training at the same time. Students emerge from our courses more communicative, more confident, and better able to deal with the complexities of conducting business in an international environment.
We are one of a very few language training companies in Tokyo to have developed our own proprietary curriculum, designed specifically for Japanese business people. This enables our courses to be far more relevant, flexible and effective than the generic materials that are used by other training providers. Our modular curriculum can be assembled to suit classes of any length and cover a diverse range of subjects. The following are some example titles of our course materials:
Data Presentation
Business Decision Games
Executive Briefings
Professional Buying and Selling
Advanced Managerial English
Corporate E-Mail
Situational Role-Playing
Immediate Feedback Patterned Answer Drill (IFPAD®)
Business Presentations
Business Issues
Cross-Culture
Teleconferencing
Telephoning
Meetings
Conversation Skills
Negotiation Games
Active Speaking Workshop
For a complete list of titles and more in depth information, visit the
"Curriculum"
link.
Instructors
Our instructors are all highly experienced training professionals who are required to have a minimum of 4000 hours of teaching experience before they can join our company. Over a third of our instructors hold masters degrees, and the mean average of teaching experience per instructor is over 8,000 hours. All Prolingua instructors must first pass an oral test and then receive thorough training in our proprietary teaching techniques. Our instructors are compensated at the very top levels of our industry.
Client Support
Prolingua is very serious about offering our clients superior support during all phases of the training. Our experienced and knowledgeable Company Directors work closely with clients to design curriculum plans that are customized for each class. Clients quickly find out that our Directors are not mere salespeople, but are a wealth of information and an invaluable resource for learning how to optimize all aspects of the training. Directors are responsible for the entire range of support functions, including sales, curriculum planning, schedule planning, testing and billing, so one person will be able to answer all of your questions. Click on the "Q & A Forum" button to see some sample advice from our Directors in answer to questions about corporate language training.